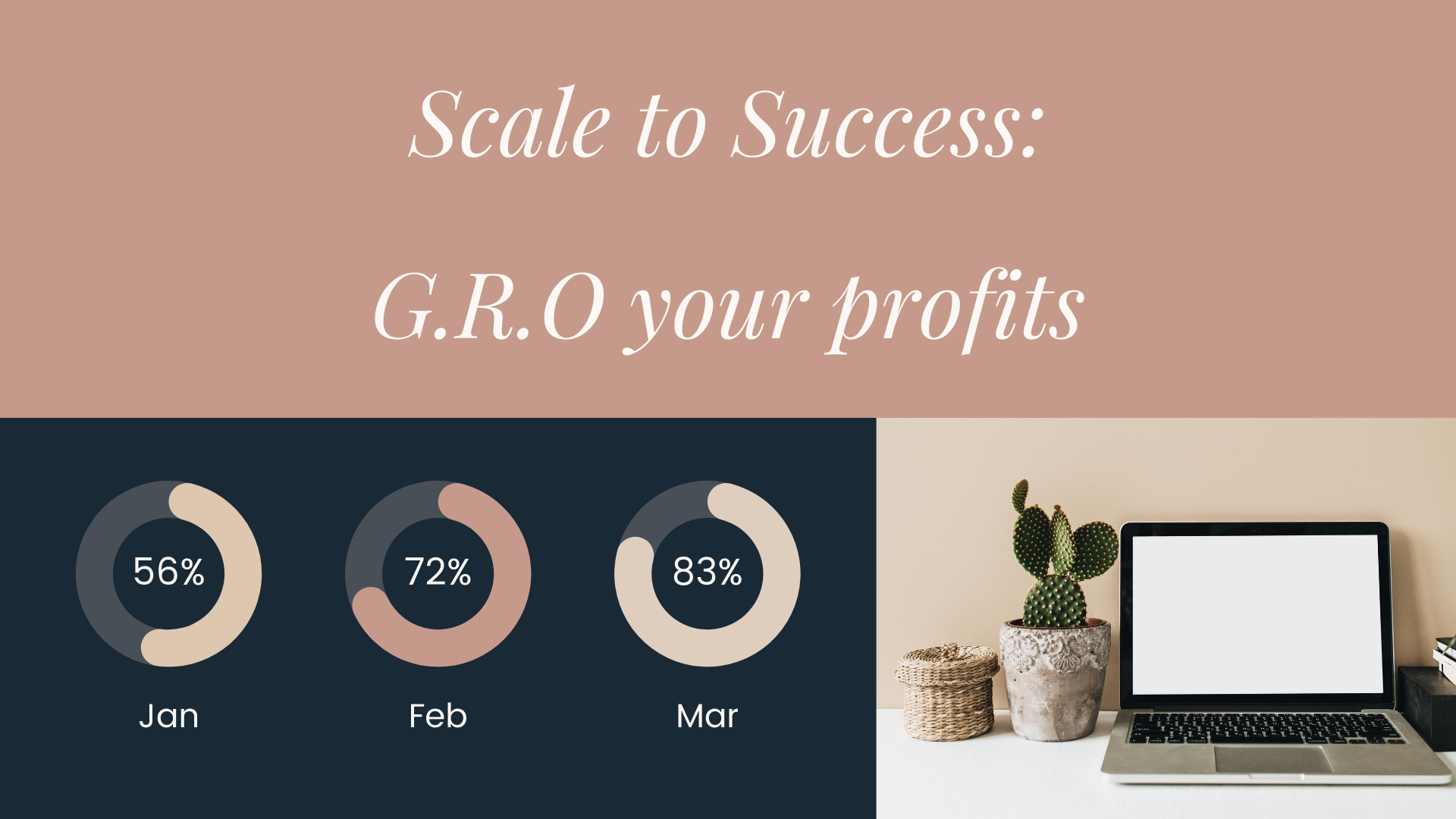 Scale to Success
Have you built a business that is currently growing? To prevent your business from failing, it's not enough to only make money, you have to protect your money. How do you do this? By scaling in areas of your business where it's absolutely necessary. In this program, you'll walk through the G.R.O Your Profits: Scale Your Business strategy. It includes the following:
A. Learn how to leverage your company data to gain clarity on growing and scaling your business strategically
B. How to develop and upgrade your marketing to consistently build a network of clients and customers who move from onlookers to raving fans of your brand
C. How to prepare your business to handle growth with tech systems that'll keep you organized and ready for more clients and customers.
Grab your favorite pen and notebook. It's time to dig in deep.
Grow and Scale
G.R.O Your Profits and Scale to Success
Featured Products
See What Else We Have to Offer
EXAMPLE
Check your inbox to confirm your subscription